Who we are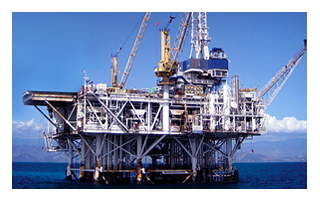 Welcome to JBEIL Subsea Engineers, Mangalore provides Specialist Consultancy Services for all aspects of Offshore Pipeline Engineering, Subsea Pipeline Engineering and Project Management Activities involved in Oil & Gas Industry based in Karnataka state, India.
About Us
JBEIL Subsea Engineers has been envisaged to cater to world class engineering solutions in Offshore Engineering adhering to the latest standards, codes and recommended practices in the Oil & Gas industry.
We assist EPCI companies in offshore related engineering analysis from FEED, Detail Engineering, Installation Engineering to Pre-commission phasesduring the course of the projects related to rigid pipelines projects.
JBEIL Subsea Engineers is based in Mangalore, India. The company is comprised of well experienced engineers in the design and installation engineering and will be actively involved in offshore Oil & Gas projects.
JBEIL Subsea Engineers Provides specialist consultancy services for all aspects of offshore Subsea pipeline engineering as well as Project management activities. We have a panel of specialist engineers who will provide the necessary assistance as and when required. The company has purchased the perpetual license to use CAESAR II, OFFPIPE, AUTO PIPE, STAAD PRO and GRLWEAP software programs. All other necessary software programs such as PLUSONE etc. will be leased out as per the proect requirements. Also many spreadsheets and MATHCAD sheets are available with the company.
We have the pleasure to inform you that in a short span, we are able to provide technical services to few major projects in India and abroad. Refer to Projects for details.